West Los Angeles College
May 13th 2023
9 am to 3 pm
Live Music
Food trucks
Free Admission
Sponsorship Opportunities
The Culver City Car Show brings an upwards of 2000 people to the Show!
Get your brand out there in front of an amazing audience.
The Exchange Club of Culver City is seeking sponsors for the 18th Annual Culver City Car Show. Get great exposure to a great market and receive the benefits of an image-building partnership with an active local non-profit. Last year's event received excellent regional media coverage; your opportunity this year is even better. Positive name association will follow for all of our sponsors.
West Los Angeles College is located near the intersection of Jefferson Boulevard and Overland Avenue, just south of Downtown Culver City. From the 10 freeway, exit at Overland and go south. From the 405 freeway, exit at Culver Blvd. head east, then turn right on Overland Ave.
9000 Overland Ave, Culver City, CA 
NO DOGS ALLOWED ON CAMPUS
[Culver City Municipal Code 9.10.055]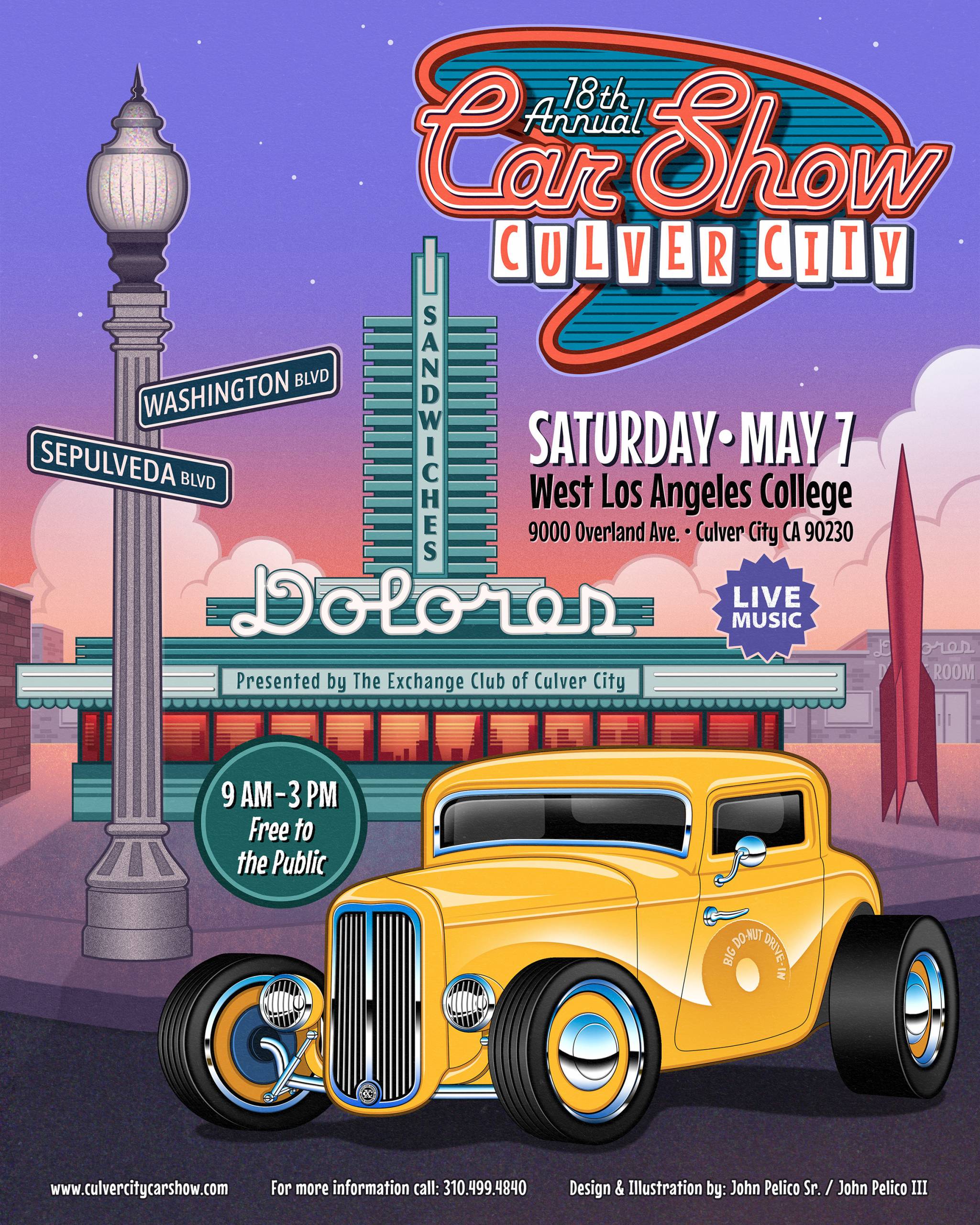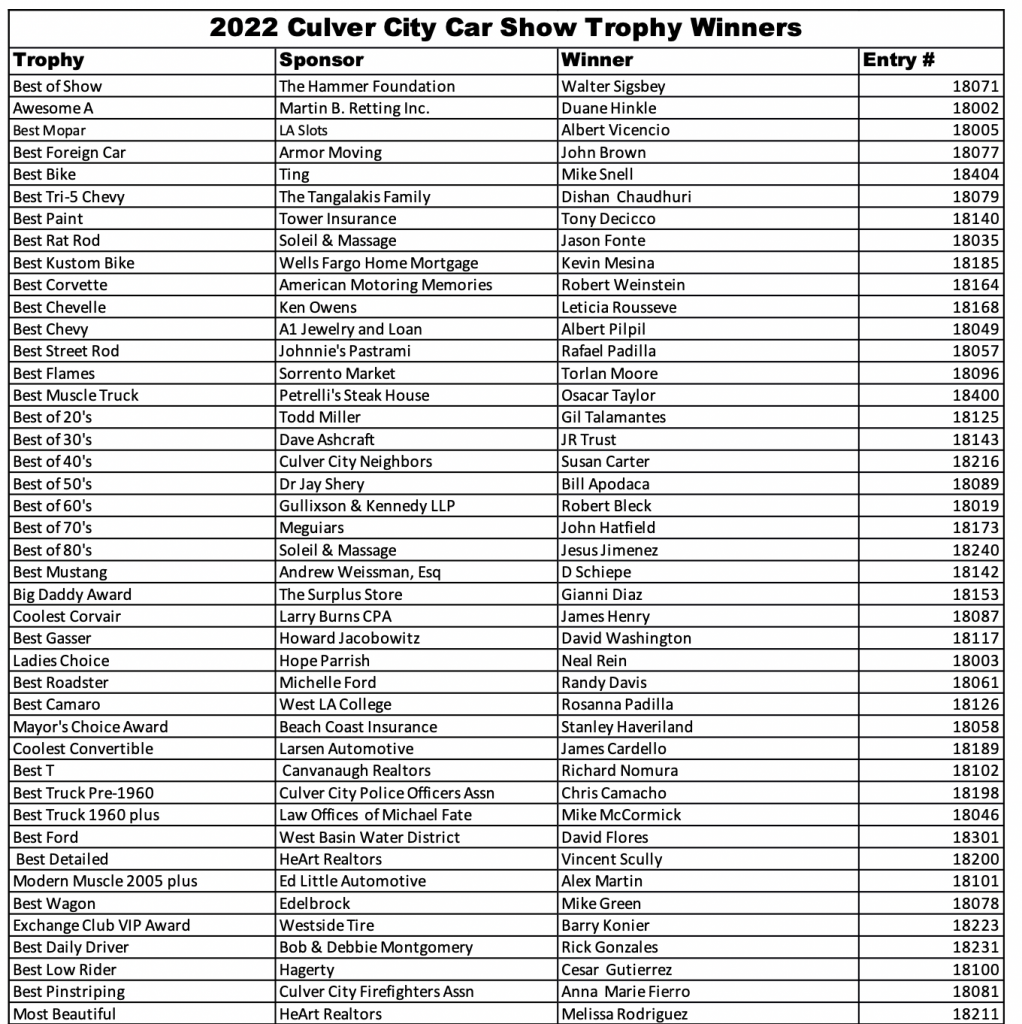 About the Culver City Exchange Club